Seafood Restaurants in Mumbai: Where to Eat the Freshest Seafood
Are you looking for a one-of-a-kind eating experience in Mumbai? Look no further than Sea Food restaurant in Mumbai for specialities inspired by coastal cuisine worldwide. Fort is the ideal place to enjoy delectable seafood delicacies like classic lobster soup, seared fish with kaffir lime dip, or decadent prawns in Thai green curry sauce. South Mumbai is a terrific place for great meals with friends and family. Today, come to our Pratap Lunch Home and let our Michelin-starred chefs bring you a taste of heaven!
Pratap Lunch Home is Mumbai's sole traditional Mangalorean seafood restaurant, serving great eating for the past 63 years. Pratap Lunch Home is widely considered one of Mumbai's most incredible seafood restaurants. Our renowned restaurant pioneered multi-cuisine dining daily, presenting a delightful assortment of South Indian, North Indian, Mangalorean, Mughlai, and Chinese meals. Most of the people asked whether Seafood is good for health. Yes, Seafood is undoubtedly one of the most mouth-watering and healthful cuisines you may enjoy at our Pratap Lunch Home Restaurant in the Fort.
Taste of Togetherness: A Family-Friendly Restaurant in the Heart of Mumbai
Have you ever tried tasty and mouth-watering Seafood in Colaba? Pratap Lunch Home is an Indian Restaurant. You can come with family, friends, and with a partner. We provide delicious tasty Seafood which is very cheap. Our restaurant offers all types of fish: Pomfret, Rawas, Crab, Lobster, Prawns, Suramai etc.
Seafood is nature's gift; we honour it with every dish we serve.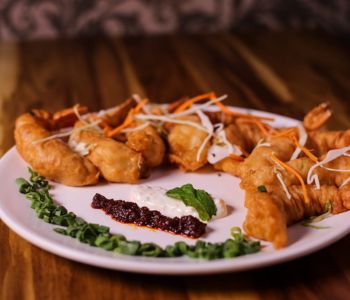 How Seafood Boosts Your Health
Seafood Enhances Skin and Hair Health.

Fish is a low-fat, high-quality protein.

We get Essential Nutrients From Seafood.

Seafood Enhance Your Eyesight.

Brain Nutrition for Maximum Performance.

Nutrient-Rich Seafood Supports Pregnancy Wellness.

Seafood Supports a Strong and Healthy Heart.

Boosting Heart Health through Nutrient-Packed Seafood
Enjoy a fantastic dining experience at our best seafood restaurant , where ocean flavours come to life.
Exploring the Delights of a Seafood Platter
Pratap's unique Seafood dish is available. All sorts of fish will be served in kabab form, as in tandoori form, with a different taste on a platter with other fishes. We are well-known for our seafood dishes. There are also chicken, mutton, and vegetable platters available. Have you checked the Pratap Lunch Home Restaurant Menu? In our Pratap Lunch Home restaurant, you also get a mutton dish, chicken dish, and veg dishes with types of breakfast, desserts, Chinese food, and cold drinks. Look at Our (Pratap Lunch Home) Restaurant Menu for more dishes.
Mumbai's Best Seafood Dishes Await
Fish: Fish is a staple in coastal areas and is frequently consumed throughout the country. Crabs, Prawns, Lobster, Squid, and Shellfish are famous. Fish is prepared in various ways, including fried, grilled, curried, and steamed.
Prawns: Prawns are widely used in various meals, including curries, fries, and biryanis. They are popular in coastal areas and are recognised for their succulent taste.
Crab: Crab is a delicacy popular along the coast, particularly in Mumbai. Popular dishes include crab curry, crab fried, and crab masala.
Lobster: Lobster is a great seafood option frequently served at high-end restaurants. It is found along the coast and is typically done by grilling, roasting, or in a butter garlic sauce.
Squid: Squid is famous in coastal cuisine, mainly calamari fried squid curry. They have a unique feel and are popular among seafood lovers.
Shellfish: Shellfish such as mussels, clams, and oysters are popular in coastal areas. They're used in curries, stir-fries, and garnishes in various meals.
It's important to note that seafood tastes differ depending on locations, cultural practices, and personal preferences.
Mangalorean Food In Mumbai That Will Help You Satisfy Your Taste Buds
Our mouth-watering cuisine includes traditional Mangalorean delights and a selection of other specialities unique to the world. Haryali Crab Meat, Tandoori Crab, Crab Kalamiri Tandoori, Gassi Crab, Fish Tawa Fry, King Prawns Gassi, Pomfret Butter Pepper, and Prawns Chilly Roast are some of Pratap Lunch Home's specialities.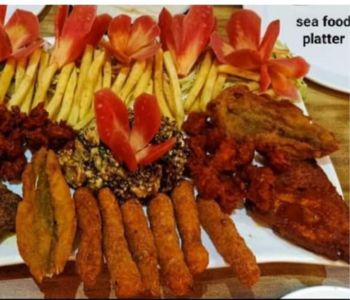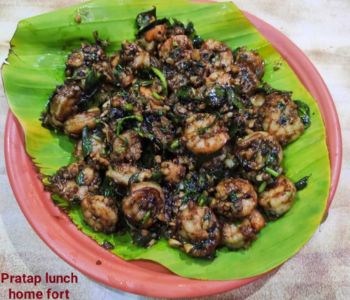 Seafood is nature's gift; we honour it with every dish we serve.
Pratap Lunch Home is Mumbai's best restaurant. Our experienced cooks prepared delectable Seafood for us. Our chefs are well-versed in food preparation, cooking, and presentation. Our employees are enjoyable to our consumers. They greet our guests, take their orders, and keep their guests or customers pleased.
Seafood Restaurant & Bar - A Taste of the Sea with a Spirited Twist!
There is also a bar portion in our Colaba Restaurant. Seafood starters are available with our drinks, including cocktails, mocktails, beer, whisky, vodka, and wine. There is a separate section for the bar; you can sit with your family.
When dining at a Pratap Lunch Home Restaurant, there are a few general guidelines to consider:
Making a Reservation:

Reserving a table to prevent long lines and ensure a pleasant dining experience is preferable. Because Fort restaurant is known for Seafood, tables are sometimes booked on the weekends at appropriate hours.

Menu Exploration:

Checked the entire menu, and numerous types of food were available; additionally, they presented us with a large thali or some dishes with an offer.

Specials and Recommendations:

Ask the restaurant staff about the menu and whether they have any unique dishes, a seafood menu, or cuisine recommendations.

Dietary Preferences:

People get an allergy to some foods or spices so you can talk or discuss it with our restaurant staff. They can give you food as you want.

Ordering:

It's time to order our tasty Seafood. You can order your dish according to your preference and staff recommendation.

Wine or Beverage Pairings:

If you are going for a seafood starter, it is a good idea to pair it with a drink; the combination of the glass and the starter is excellent. After everything is done, you can enjoy your meal with a drink, with happy and satisfied faces.
Now is the time to reserve a table at Pratap Lunch Home Restaurant in South Mumbai to enjoy wonderful Seafood. We are excited to give you delicious Seafood.
The Ultimate Seafood Experience: Order Online and Delight Your Taste Buds
Our Pratap Lunch Home Restaurant also deliver food online. "The Ultimate Seafood Experience" is more than a meal; it's a sensory feast. Order online today and prepare to be wowed by the unique flavours of the sea. You can order directly from Pratap Lunch Home or collect via online food sites.
Non-Seafood Options for the Seafood Averse
Not everyone enjoys Seafood when it comes to dining out. Fortunately, restaurants frequently offer various non-seafood options to accommodate folks who dislike Seafood. Plenty of tempting possibilities are available whether you have dietary restrictions, allergies, or wish to explore new gastronomic delights.
As a result, Pratap Lunch Home Restaurant offers another choice. We provide several chicken dishes: There are many different types of food or dishes available, beginning with chicken dishes, including curry, rice, tandoori, and gravy.
Mutton meals: Mutton meals include many different sorts of cuisine or dishes as starters, such as curry, rice, tandoor, and gravy.
Veg Dishes: Several types of vegetable sabzi gravy, starters, curry, and rice.
Chinese Dishes: Along with the starter, soup, there are vegetarian and non-vegetarian Chinese dishes.
Memorable Catering Services Customised Just for You!
Pratap Lunch Home in Fort offers catering services for weddings, engagements, birthday celebrations, corporate parties, and conferences. Our staff is ready to make food for your events and deliver it to exact locations. Our catering service will never fail to amaze you. You don't have to be concerned about food on every occasion. Pratap Lunch Home is right outside your door. We can provide your cuisine in Colaba, Fort, South Mumbai, and Mumbai. More than anything else, we are concerned with client service.
Please discuss your requirements; we will also recommend what is best for you and deliver budget-friendly meals. Our meal is delicious, and we offer a variety of Seafood and beverages. We have experience catering because we have worked in large enterprises. Believe us, and get ready to place a catering order.
Experience the flavors of the ocean at our Fish Restaurant In Mumbai and Best Fish Restuarant In Fort
Choose Us for Memorable Moments
We are famous for Mangalorean food and seafood dishes in South Mumbai.

We have different dining areas for couples, friends and families. Also, there is another place for the bar section. There is enough space between tables and suitable seating arrangements.

In our (Pratap Lunch Home) Restaurant, we only use fresh Seafood from the fish market. We didn't use frozen fish. Because sometimes frozen fish is not tastier than fresh fish.

Pratap Lunch Home has been a popular destination for seafood lovers worldwide since its inception. Our staff is amiable and makes you feel at ease.

Pratap Lunch Home Restaurant in Mumbai is near Fort Colaba, South Mumbai. So there are no worries about how to reach Pratap Lunch Home Restaurant.

We provide our famous Seafood: Pomfret, Rawas, Prawns, Lobster, Surmai, and squid.

We believe in continuously improving ourselves to serve you better and better.
South Mumbai Is Full of Delicious Seafood. Please hurry! Join us for a memorable dining experience at Pratap Lunch Home Restaurant. Reserve your table now.