Top Picks for Seafood Delights: Unveiling the Best Seafood Restaurants in Town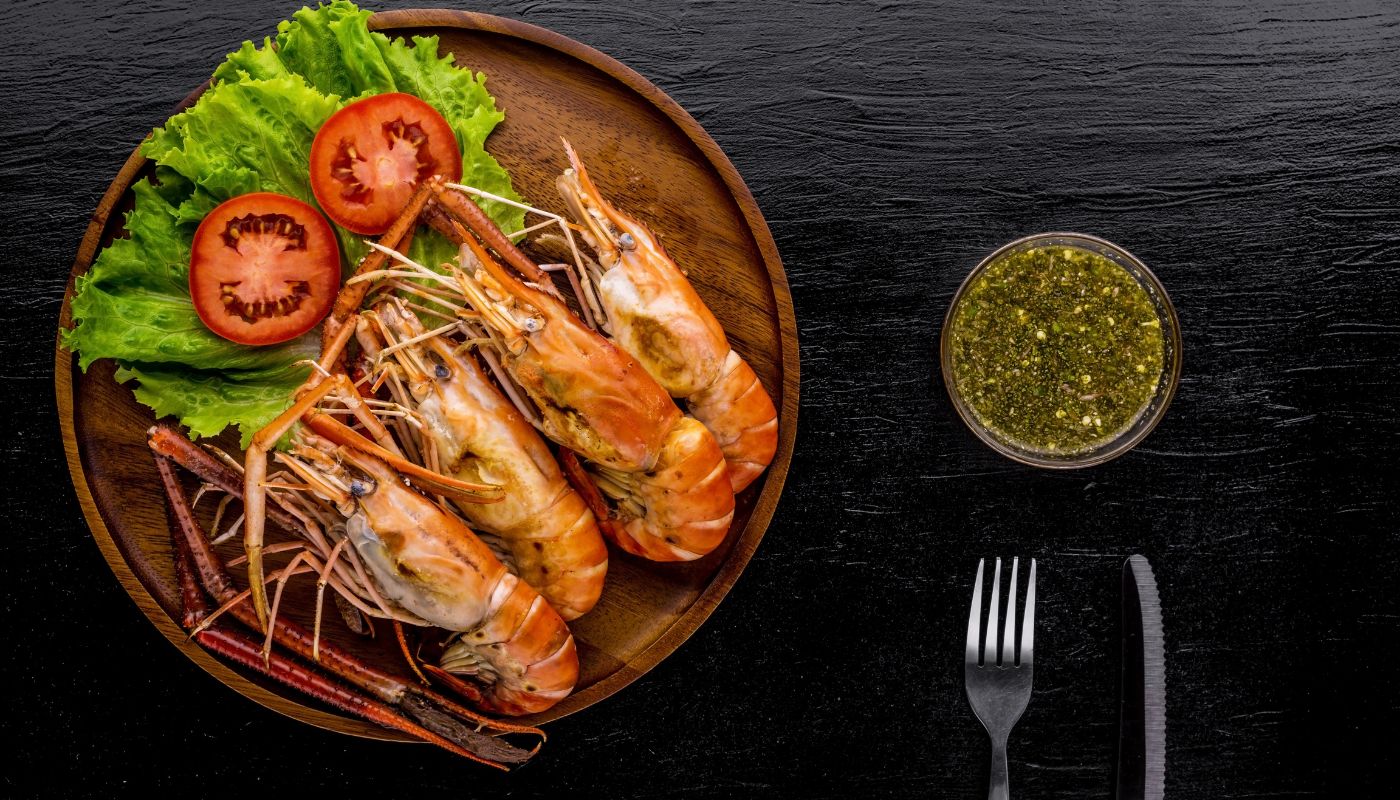 Pratap Lunch Home is Colaba's Best Seafood Restaurant. Here you can find a variety of tasty and mouth-watering seafood. We are here to provide you with delicious and nutritious cuisine. A restaurant in Colaba is a fantastic place to go on a date with your partner; there is a bar section for everyone to enjoy. Pratap Lunch Home is the only authentic Mangalorean seafood restaurant in Mumbai. One of the best aspects of Pratap Lunch Home is that the menu is continuously changing based on seasonal food availability and the team's enthusiasm for diverse cuisines.
Is seafood a reach source? Yes, seafood is high in nutrients and can be part of a balanced diet. Seafood is popular due to its high protein level and omega-3 fatty acid concentration. It improves brain health, heart health, and other conditions. Various kinds of seafood have different nutritional profiles.
Enjoy a fantastic dining experience at our best seafood restaurant , where ocean flavours come to life.
Key Features of Seafood
Nutritional Value:

Seafood is high in nutrients and can be part of a well-balanced diet. Seafood is popular because of its high protein and omega-3 fatty acid content, which has been linked to multiple health advantages.

Omega-3 Fatty Acids:

Salmon, tuna, mackerel, and sardines have high quantities of omega-3 fatty acids. These essential fats are necessary for brain function, inflammation control, and heart health.

Vitamins and Minerals:

Seafood is high in vitamins and minerals that are beneficial to general health. Vitamin D, vitamin B12, iodine, selenium, zinc, and iron are among the major nutrients found in fish.

Culinary Versatility:

We can prepare seafood in various ways, including grilling, gravy, frying, and steaming. You can use it in a wide range of recipes.

Regional Specialties:

Different places worldwide have distinct seafood delicacies that reflect local culinary traditions and availability. This adds to the cultural richness and gourmet experiences related to shellfish.

Environmental Considerations:

Organisations and certifications are in place to promote environmentally responsible fishing and aquaculture operations.
Exploring the Varieties of Seafood
Our best seafood restaurant in Fort is famous for seafood dishes. There are many different types of fish available
Different types of Prawns

Varieties of crabs

Pomfret

Bangra

Tuna

Rawas

Lobster

Surmai

Squid

Shellfish

Bombil and so on.
The ocean is our backyard, and the seafood is our pride.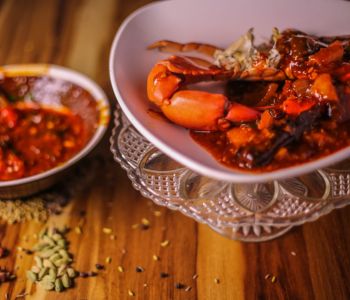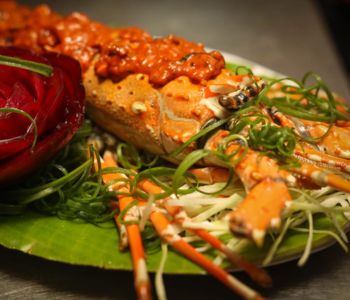 When dining in South Mumbai Restaurant, there are many different types of seafood. People can select based on their preferences or the well-known seafood in their neighbourhood. Pratap Lunch Home's speciality seafood dishes include:
Seafood Platter

King Prawns Golden Fry

Prawns Ghee Roast

Tiger Prawn Koliwada

Lobster Chill Roast

Bombil Fry

Pomfret Kalimiri Tandoori

Prawns Koliwada

Surmai Tawa Fry

Fish Andra Paper Fry

Fish Tikka

Tiger Prawn Koliwada

Fish Corn Ball

Rawas Tandoori

Crab Tandoori

Rawas Tandoori

Seafood Biryani
Exploring the Health Benefits of Seafood:
Is seafood a healthy food option? Is eating seafood healthy? Yes, the answer is yes. The majority of individuals have concerns about seafood. However, seafood benefits your health; eating fish has numerous advantages I describe as starting content. Pratap Lunch Home Restaurant in Colaba, we always used fresh seafood. We didn't use frozen seafood because it's not good for our health or natural. Everyone can eat seafood, young and old alike. Salamon, Tuna, Surmai, and other similar fish are incredibly healthy. Our restaurant is budget-friendly. Our seafood costs are reasonable so that you can keep track of everything. Check out our Claba's restaurant menu for more information.
Best Seafood Restaurant in Mumbai (Pratap Luch Home )
Pratap Lunch Home is a top-rated best seafood restaurant in Mumbai. Our restaurant structure is designed for your comfort and enjoyment.
Welcoming Entrance:

As you enter our restaurant, our staff and manager will greet you. Our team will make seating arrangements for you.

Cosy Dining Areas:

Our restaurant offers a variety of seating options. As a result, you can prioritise the seats according to your preferences. You can select a door seat, a corner seat, a centre seat, or a family section for a large family or group.

Comfortable Seating:

South Mumbai restaurants have a comfortable seating arrangement. There is space between the table and the chair. The seats are soft and at a suitable height. We care about your comfort and want you to relax and enjoy your meals.

Bar Area:

For your cocktail and mocktail drink, join us in the bar area, and our bar section personnel will offer you your beverages as you wish.

Thoughtful Restrooms:

Our restrooms are close to the dining table. It is always clean, and we create a safe and comfortable environment for your comfort.

Attentive Service Stations:

Our attentive team will have dedicated service facilities carefully placed during your stay to ensure quick access to any supplies they may require. This enables them to give fast and effective service while meeting your demands.

Engaging Atmosphere:

We create an enjoyable atmosphere, lightning, and background music for our customer's enjoyment. We aim to satisfy our clients with delicious seafood and a fun atmosphere.
Catering Perfection: Bringing Exceptional Flavors to Your Special Occasions
Pratap Lunch Home in Mumbai provides catering services. We offer culinary services for various parties, gatherings, and celebrations. We prepare delectable seafood and deliver it to the customer's door.
Here are some considerations for selecting the best seafood restaurant (Pratap Lunch Home) for your catering needs:
Delicious Food and Drink Delights

Menu Personalization Options

Excellent Service

On-site and off-site catering that is seamless

Attention to Detail

Outstanding Value

Schedule Your Event Now
Pratap Lunch Home Restaurant Catering Services: Elevating Events Through Exceptional Cuisine and Service.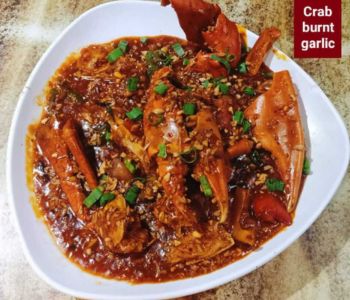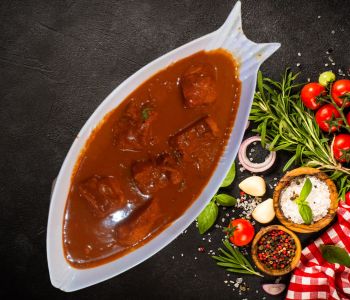 Factors Behind the High Cost of Seafood
Seafood can be costly for a variety of reasons, including:
Limited supply

Transportation and handling costs

Quality and sustainability standards

Import/export costs

Labour cost

Seasonality

Value-added processing
It is important to note that seafood costs might vary depending on the type of seafood, its source, geographical region, market demand, and other considerations.
Looking for a delightful seafood experience? Head over to our Fish Restaurant In Mumbai and Best Fish Restuarant In Fort
The Top Reasons to Choose Us
Exquisite Culinary Creations:

Our talented chefs are excited to prepare delicious food for our customers. They make splendid plating; Check the shape, texture and taste. Highly trained cooks staff in our Pratap Lunch Home.

Fresh and High-Quality Ingredients:

Seafood restaurants in Fort always use fresh seafood; we buy seafood from the market they are high in quality. Quality, sustainability, and using organic and locally sourced ingredients are critical priorities for us.

Unparalleled Dining Ambiance:

We designed the interior of our south Mumbai restaurant, which features comfy seating, air conditioning, television, and music for the satisfaction of our customers. There are various seating arrangements for the birthday party group, a romantic date, or a business conference, and our ambience provides the ideal backdrop.

Attentive and Knowledgeable Staff:

Our staff is decent to all of our customers. They are concerned with our customers' smiling expressions. They cater to customers' requests for food, water, and other special needs. Our employees and managers have received extensive training and are all knowledgeable on all menu items that may interest customers.

Uncompromising Hospitality:

We believe in treating our guests as if they were royalty. We aim to provide an unforgettable experience that will leave you feeling pampered, satisfied, and ready to return.

Customisation and Dietary Accommodations:

We understand that every customer has distinct food preferences. We offer several types of dishes for our consumers based on that. You get gluten-free cuisine, and if any of our customers have allergies, we take care of them. The South Mumbai restaurant crew is dedicated to providing our guests with personalised experiences.

Consistency and Reliability:

As previously said, our crew is committed to offering tailored experiences for our consumers. Trust us and come to our Pratap lunch home in Mumbai; our restaurant is the best seafood restaurant in Mumbai. We have various fresh dishes, including seafood, chicken, mutton, Chinese, fish, and vegetables.
We cordially invite you to visit our Pratap lunch home restaurant in Colaba. Reserve a table for dinner right now!
Visit our Pratap Lunch Home restaurant in Mumbai to taste the best seafood. We also offer online services through our restaurant and other internet platforms. So you can order our food online we will deliver it to your location.
A Guide to Writing an Engaging Restaurant Review:
Customer reviews are crucial for both the business and the consumers; you can encourage other customers to visit our restaurant by leaving a review. You can write a review regarding the cuisine, the flavour, or the infrastructure. We are delighted to provide feedback to our consumers.
Enjoy our fantastic food and excellent service with your friends, family, or partner. We are here to serve you tasty meals at a reasonable price. You can enjoy your food with drinks. Be included; take our number and be prepared to secure a table at one of Fort's best seafood restaurants.